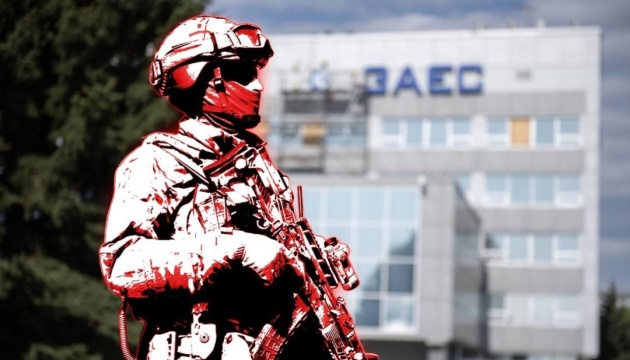 19.05.2023 15:14
G7 leaders adopted a statement on Ukraine at the Hiroshima summit, supporting the IAEA's efforts to resolve the situation around the Zaporizhzhia NPP and calling Russia's actions to militarize the nuclear plant "irresponsible".
"We express our gravest concern over Russia's grossly irresponsible seizure and militarization of the Zaporizhzhya Nuclear Power Plant (ZNPP). We support the International Atomic Energy Agency's (IAEA) efforts to strengthen nuclear safety and security of, and the application of safeguards to, nuclear material and facilities in Ukraine, including through the continuous presence of IAEA experts and its focus on ensuring nuclear safety and security at the site," reads G7 Leaders' Statement on Ukraine released today.
G7 leaders reaffirmed support for the IAEA Director General's "Seven Indispensable Pillars of Nuclear Safety and Nuclear Security" and highlighted the importance of ensuring and promoting the safety and security of nuclear facilities under any circumstances. In this context, the leaders highlighted the G7's contribution to the IAEA's efforts in Ukraine for this purpose and called on others to provide support.
As reported, the 48th G7 Summit began today in Hiroshima, Japan, and will continue until May 21. The main topic of the meeting was determined by the Japanese G7 presidency to ensure the stability of the global economy in the context of the consequences of the coronavirus pandemic and Russian aggression against Ukraine.
One of the main priorities of the meeting is the continuation of assistance to Ukraine in its defense against Russian aggression.