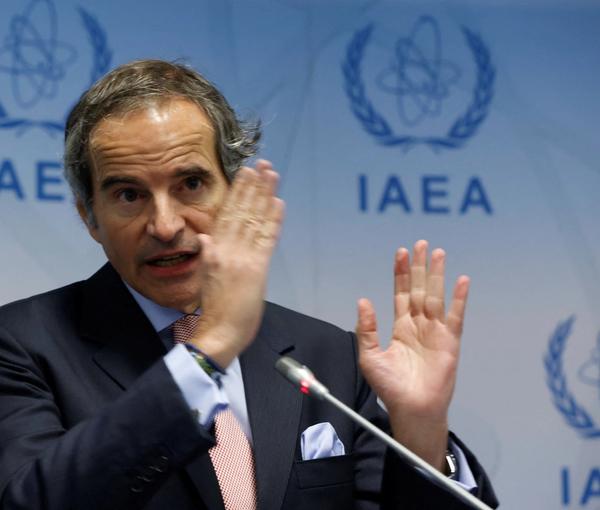 Fears Mount Over Iran Bomb As Nuclear Inspections Fall Sharply
Checks on Iran's nuclear programme by international experts fell sharply last year, according to data from the UN atomic watchdog.
Inspections by the International Atomic Energy Agency (IAEA) were down 10% in 2022.
The agency's director general, Rafael Mariano Grossi, revealed in an internal memo seen by Bloomberg News that his inspectors had been "seriously affected by Iran's decision" to end monitoring agreements created under the now defunct 2015 JCPOA deal.
The fall in inspections comes amid mounting international concern over Iran's nuclear programme, after the Islamic Republic has already removed cameras and surveillance equipment.
Experts fear the regime may be closing in on its ambition to build a nuclear weapon with ever greater brazen ambition, and with the international community increasingly handicapped in its ability to monitor Iran's progress.
Tehran continues to protest that its nuclear programme is peaceful, to the disbelief of experts in the outside world.
Grossi wrote in the annual IAEA Safeguards Implementation Report: "Iran has yet to clarify and resolve the outstanding safeguards issues."
He added: "There is important and significant work ahead of us on this matter."
On a visit to Tehran in March after Iran was found to be producing uranium of almost weapons-grade purity, Grossi had called for greater transparency by the Islamic Republic but welcomed its "high-level assurances".
But whatever has been said in public, the newly disclosed data reveals an increasingly uncooperative Tehran.
The news will dismay domestic observers in Iran who fear that the regime's obstructive approach will only prolong sanctions amid a continuing economic crisis.