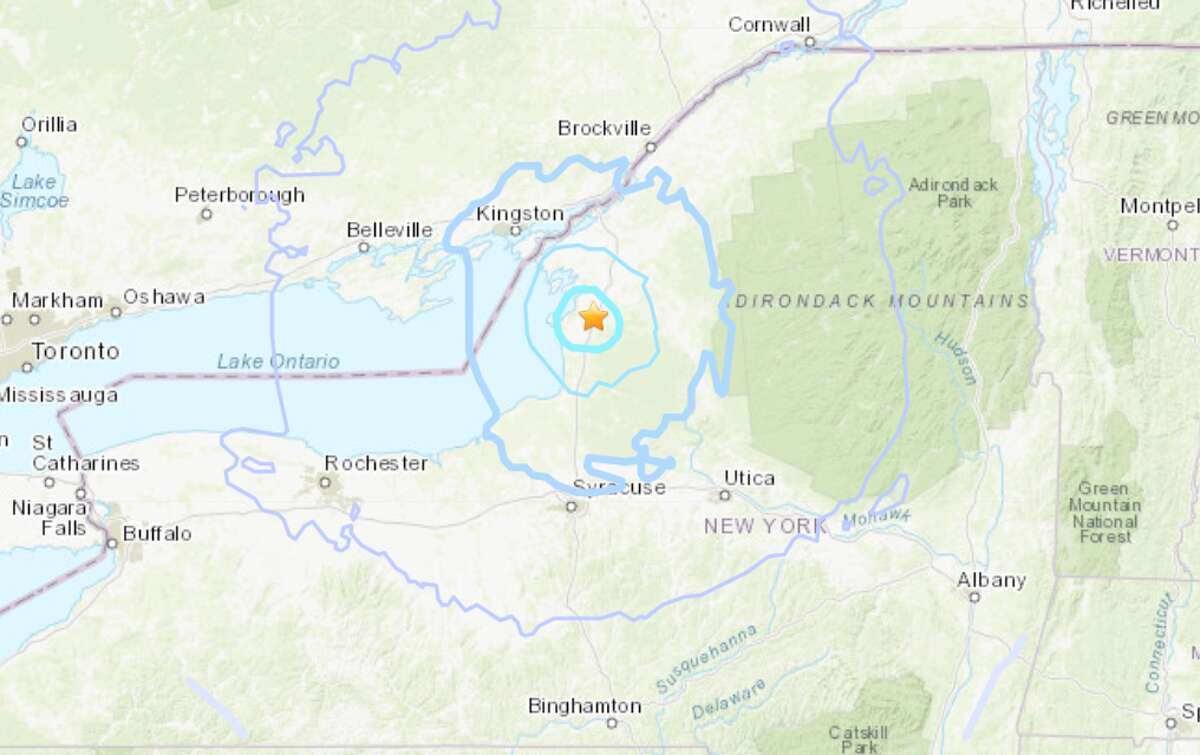 Melissa Manno Updated: April 23, 2023 5:19 p.m.
Melissa MannoApril 23, 2023
WATERTOWN — A minor earthquake, centered near Watertown Sunday afternoon was also felt by residents in the Adirondacks and beyond.
The 3.6 magnitude earthquake occurred around 2:10 p.m. Sunday, according to the U.S. Geological Survey. Its epicenter was in Adams Center in Jefferson County, south of Watertown. More than 1,100 people reported feeling the tremor from Ontario, Canada to New York's Southern Tier. 
The U.S. Geological Survey map of the quake shows shocks could have been felt as far west as Rochester and as far north as Canada.
Upstaters flocked to social media to report sensing the tremor. "It sounded like our garage blew up!" one user who reports living four miles from the epicenter wrote. Another from Ellisburg, Jefferson County wrote, "huge boom and the whole house shook."
It is the area's second incidence of seismic activity less than two weeks. On April 14, a 2.6-magnitude earthquake also shook Jefferson County near Adams.