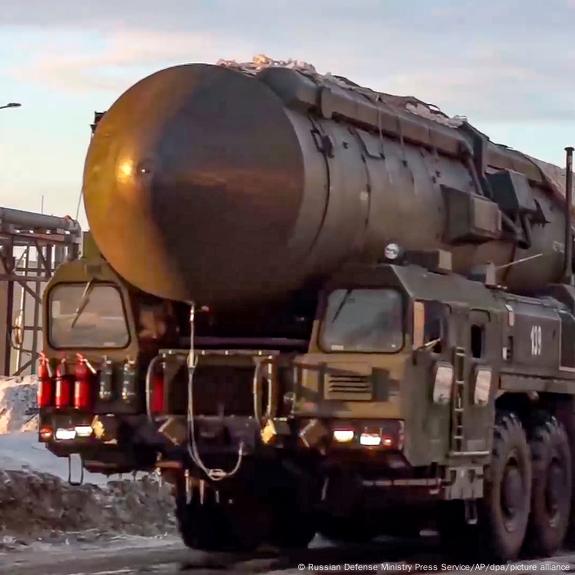 03/31/2023
Belarusian leader Alexander Lukashenko called for a "truce" without preconditions in Ukraine while warning about nuclear war.
Belarusian leader Alexander Lukashenko warned Friday that Western support for Kyiv increased the likelihood of a nuclear war.
"As a result of the efforts of the United States and its satellites, a full-scale war has been unleashed in [Ukraine] … a third world war with nuclear fires looms on the horizon," said Lukashenko, a close ally of Russian President Vladimir Putin.
"All territorial, reconstruction, security and other issues can and should be settled at the negotiation table, without preconditions," Lukashenko said.
In an annual address to lawmakers and government officials, he called for an immediate cease-fire in Ukraine.
The Kremlin dismissed his call, saying it could not achieve the goals of its "special military operation" in this way.
Lukashenko also welcomed Putin's plans to deploy tactical nuclear weapons in Belarus, saying it would safeguard his country from a possible invasion from neighboring Poland.
"Take my word for it, I have never deceived you. They are preparing to invade Belarus, to destroy our country," Lukashenko said without providing any evidence for the claim.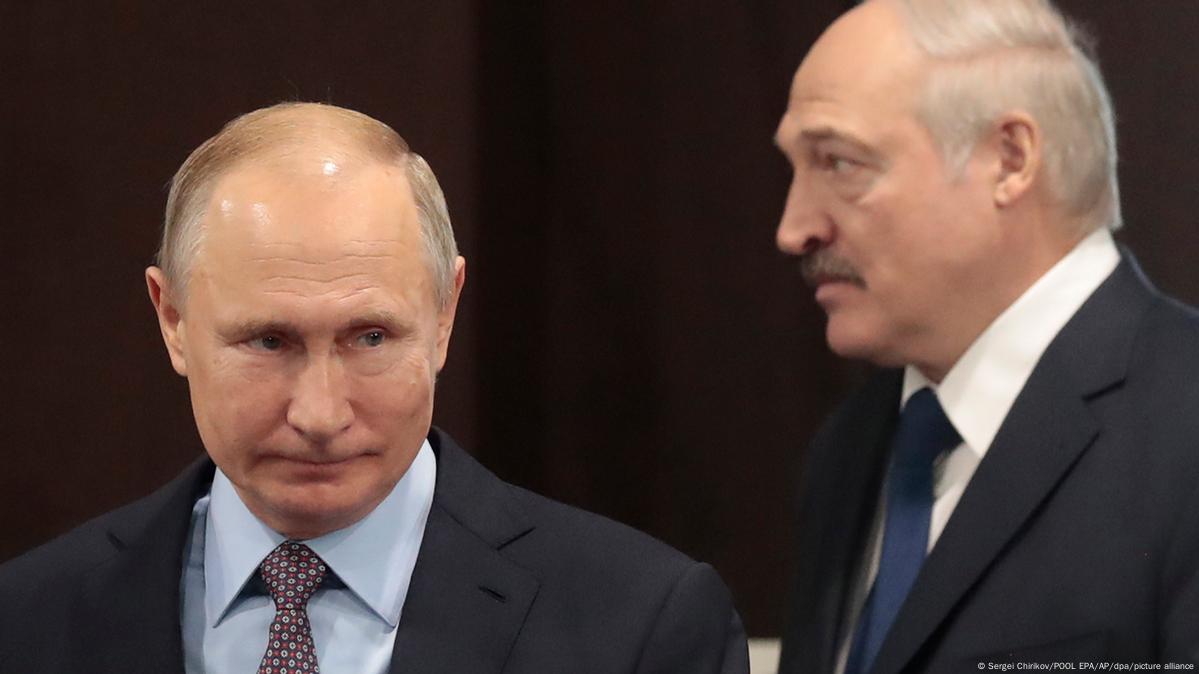 Lukashenko's warning echoes Putin's repeated statements that the risk of a nuclear war was increasing.
In February, Putin signed a bill formally suspending the last remaining nuclear arms treaty with the United States.
On Saturday, he announced Russia would deploy tactical nuclear weapons in Belarus, the first time since the mid-1990s that Moscow would base arms outside the country.
Putin's decision followed his repeated warnings that Moscow was ready to use "all available means," a reference to its nuclear arsenal, to fend off attacks on Russian territory.
Lukashenko said Russia would be forced to use "the most terrible weapon" if it felt threatened.
"It is impossible to defeat a nuclear power. If the Russian leadership understands that the situation threatens to cause Russia's disintegration, it will use the most terrible weapon. This cannot be allowed," he said.
lo/sms (AFP, Reuters)