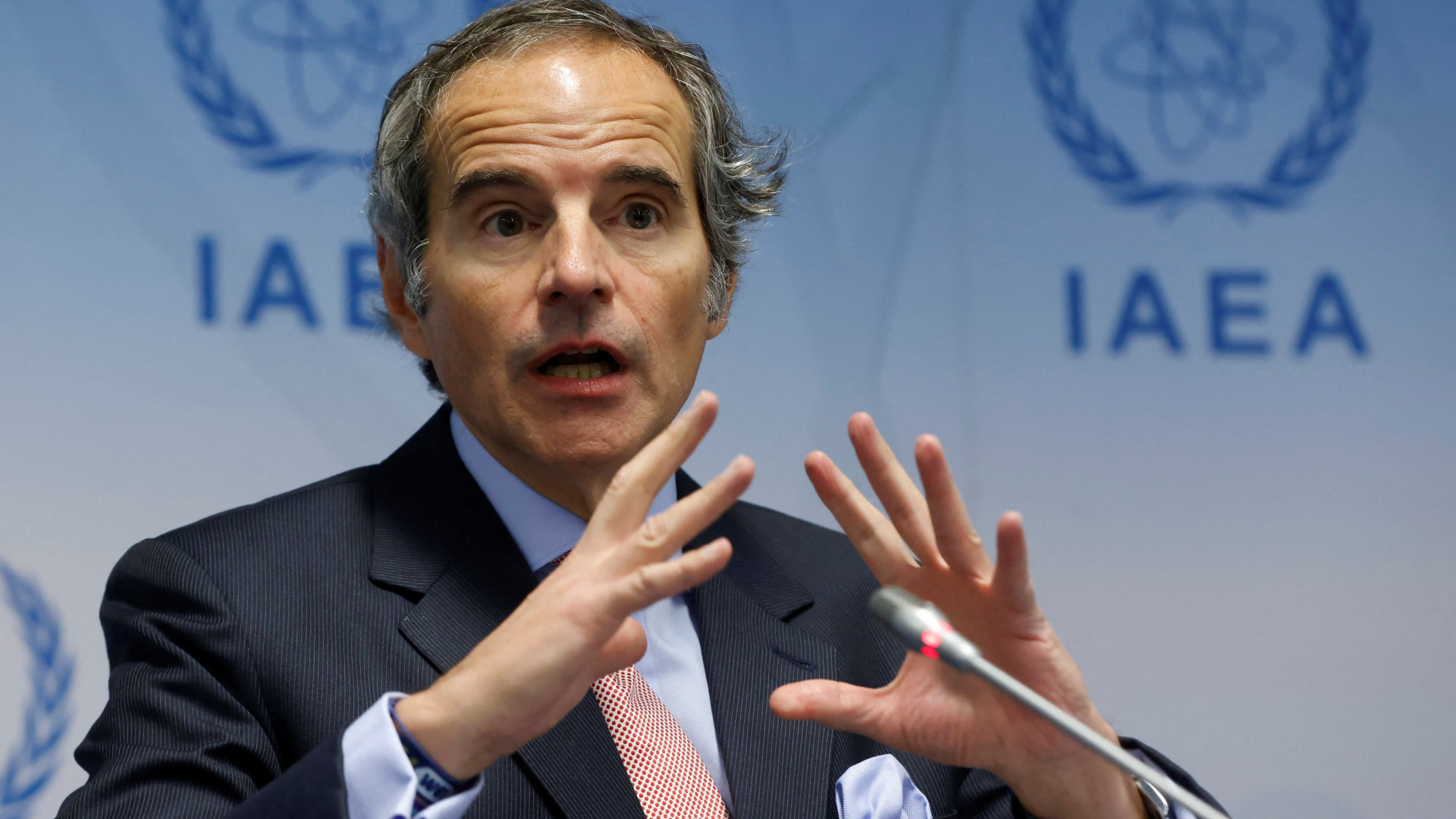 IAEA: 'Serious consequences' if Iran enriches uranium at 90%
Johannes Pleschberger in Vienna
The United Nations nuclear watchdog the IAEA continues to examine particles of uranium enriched to 84 percent purity found in Iran in January. But IAEA chief Rafael Grossi insists that a new deal announced with Tehran in recent days justifies his cautious response.
"When we say spikes occur it is because they do occur. Otherwise I will be jumping immediately to the conclusion that this was part of a deliberate campaign of enrichment at almost 90 percent," Grossi told journalists in Vienna on Monday.
A 90 percent uranium enrichment would be pure enough to fuel a nuclear bomb. "This would have serious consequences," Grossi added.
Regardless of the many unresolved issues with Tehran, the IAEA chief insisted things are going in the right direction. Stating that his agency had been stuck inside a "vicious circle" with Iran, he declared: "There is a chance now that we can be moving away from this thing."
IAEA chief Rafael Grossi is concerned about Iran's advancing nuclear program. /Reuters/Leonhard Foeger
Grossi's stance comes after the IAEA struck a new agreement with Iran, which includes re-installing monitoring equipment and gaining access to people of interest in an investigation into uranium traces at undeclared sites. Grossi told reporters that details of this agreement are "not yet put on paper."
Asked to describe the current situation, the IAEA chief said he is neither an optimist nor a pessimist. "I believe that we are on a constructive path and like we always say, we have confidence but we verify everything," Grossi added with a laugh.
The IAEA has not been able to perform verification and monitoring activities in relation to Iran's production and inventory of centrifuges, rotors and bellows, heavy water and uranium ore concentrate for two years, including nearly nine months when the surveillance and monitoring equipment were not installed.
"Increases in military action" at Zaporizhzhia plant
Regarding the ongoing fighting close to Ukraine's biggest nuclear power plant in Zaporizhzhia, the IAEA has reported increases in military action near the facility, with an open discussion about offensives and counter-offensives in the vicinity of the site.
During his speech at the IAEA's board of governors meeting on Monday morning, Grossi asked the IAEA member states: "Are we waiting for a nuclear emergency before we react?"
For months, Grossi has been trying to establish a no-combat zone around the Zaporizhzhia plant, without success. Talks between the IAEA and the involved parties at war are ongoing.