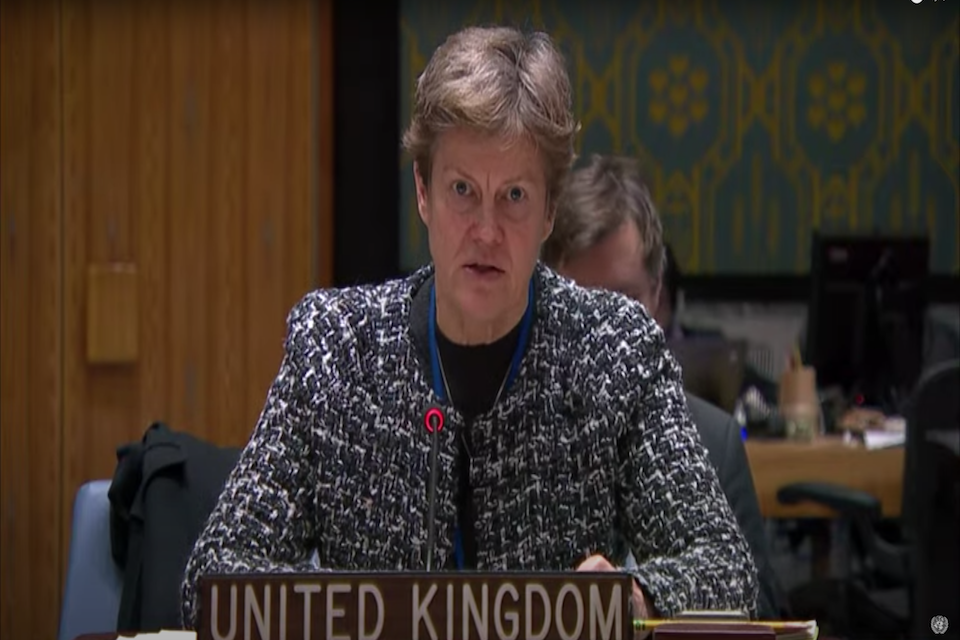 Statement by Ambassador Barbara Woodward at the Security Council Briefing on IranFrom:Foreign, Commonwealth & Development Office and Dame Barbara Woodward DCMG OBEPublished19 December 2022Location:UN Security CouncilDelivered on:19 December 2022 (Transcript of the speech, exactly as it was delivered)
Thank you, President.
I'd like to start by thanking Under-Secretary-General DiCarlo for her briefing, and the UN Secretariat for its important role supporting implementation of resolution 2231.
I'd also like to thank Ambassador Mythen for his briefing and him and his team for their work as Facilitator during the past two years. And finally, His Excellency Mr. Gonzato, for your briefing on behalf of the JCPoA Coordinator.
Colleagues are aware that in April 2021 negotiations began to return Iran to full JCPoA compliance and the US to the deal. As we've heard, the JCPoA Coordinator tabled viable deals in March and August this year, which would have achieved this. Iran refused both packages with unacceptable demands beyond the scope of the JCPoA.
Iran's continued nuclear escalation is a threat to international peace and security. Today, Iran's total enriched uranium stockpile exceeds JCPoA limits by at least 18 times and it continues to produce High Enriched Uranium, which is unprecedented for a state without a nuclear weapons programme. Its nuclear actions have no credible civilian justification.
Iranian nuclear breakout time has reduced to a matter of weeks and the time required for Iran to produce the fissile material for multiple nuclear weapons is decreasing. Iran is testing technology with direct application to intermediate and intercontinental range ballistic missiles capable of carrying a nuclear payload.
Iran's behaviour in the region and at home betrays its claims to be a responsible international actor. As the Secretary-General's report confirms, Iran continues to provide increasingly complex weapons systems to non-state actors, including the Houthis. It is providing support to Russia's war of aggression against Ukraine, with UAVs with which Russia is targeting civilians and civilian infrastructure as it did once again, today, against Kyiv. And it is responding to domestic protests in the most brutal fashion. This behaviour makes progress on a nuclear deal much more difficult.
President, Iran and Russia would try to have us believe that the concerns I have expressed today are part of a Western campaign to undermine the Iranian government. This is simply false. Iran's actions should be a matter of profound concern for us all.
In a year that has seen increased nuclear rhetoric, including from a P5 member, the Council's focus on Iran's nuclear programme has never been more critical. In the months ahead it is incumbent on us to ensure that Iran is not able to develop a nuclear weapon.
Thank you.