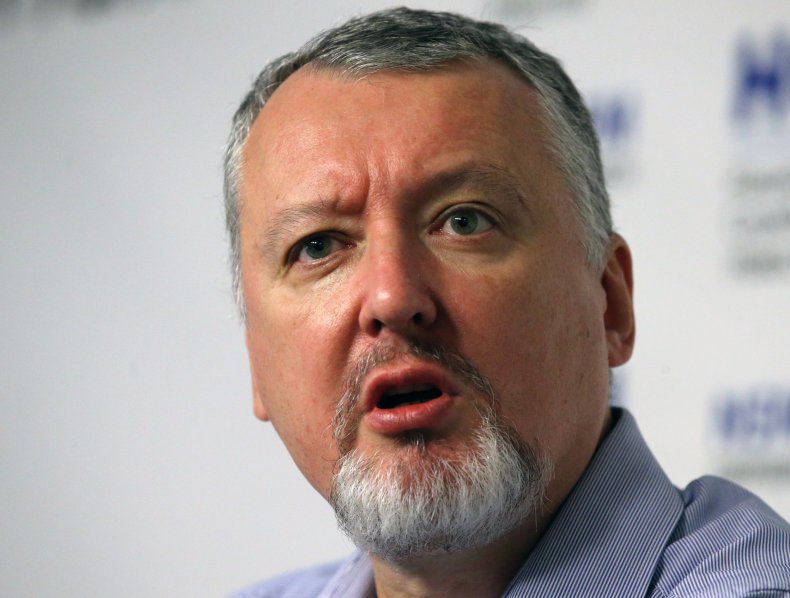 BY BRENDAN COLE ON 12/20/22 AT 9:23 AM EST
Aprominent Russian military blogger critical of Moscow's war effort has said that tactical nuclear weapons should be used in the conflict—but against NATO and not Ukraine.
Igor Girkin made the comments at the end of an interview on the YouTube channel of Russian businessman Andrei Kovalyov, during which he anticipated a swift response if such weapons were used.
Girkin, who is also known as Igor Strelkov, was a former agent with Russia's FSB security services and played a key role in Moscow's annexation of Crimea in 2014.
Girkin has candidly criticized the way that Russian forces have fought in Ukraine, repeatedly outlining mistakes made in tactics and mobilization. Last week, he said that Ukraine had already dealt Russia a "strategic defeat."
At the end of an interview that lasted more than one hour and 20 minutes, Girkin was asked about the prospect of nuclear weapons being used in the war.
"I believe that it we use nuclear weapons first, we will soon get a retaliatory strike," he said. "I believe that we should use tactical nuclear weapons."
He added that he was not concerned about "the moral aspect" of such a move, "because to hit our territory, Russian territory from Ukrainian territory, with nuclear weapons, or even to plan it, is a crime."
But, he said that "we can hit only if we go to war with NATO," and that it is "not Ukraine that should be hit by NATO countries if they launch aggression."
He said that if Moscow used nuclear weapons, Ukraine would have access to such a weapon "within a month and use it in exactly the same way," adding that "everyone in the West will applaud that."
The clip was tweeted by Ukrainian internal affairs advisor Anton Gerashchenko, who wrote: "Terrorist Girkin-Strelkov said that nuclear weapons should be used not in Ukraine but in NATO countries."
Rhetoric on Russian state television has repeatedly outlined how Russia could use nuclear weapons, but experts have expressed doubt that Putin would resort to such a measure and question the strategic value of doing so.
Girkin was sentenced in absentia by The Hague to life in prison for his role in shooting down Malaysia Airlines Flight MH17 on July 17, 2014, which killed 298 passengers. The plane bound for Kuala Lumpur was downed over eastern Ukraine amid fighting between pro-Russian separatists and Ukrainian forces.
Earlier in the interview, Girkin expressed his concern about what would happen to him if Putin's forces were defeated in Ukraine.
"As soon as we lose this war, I will go to The Hague to serve a life sentence, after which I will be sent to Kyiv and hanged there, " he said. "I have no doubts about this."