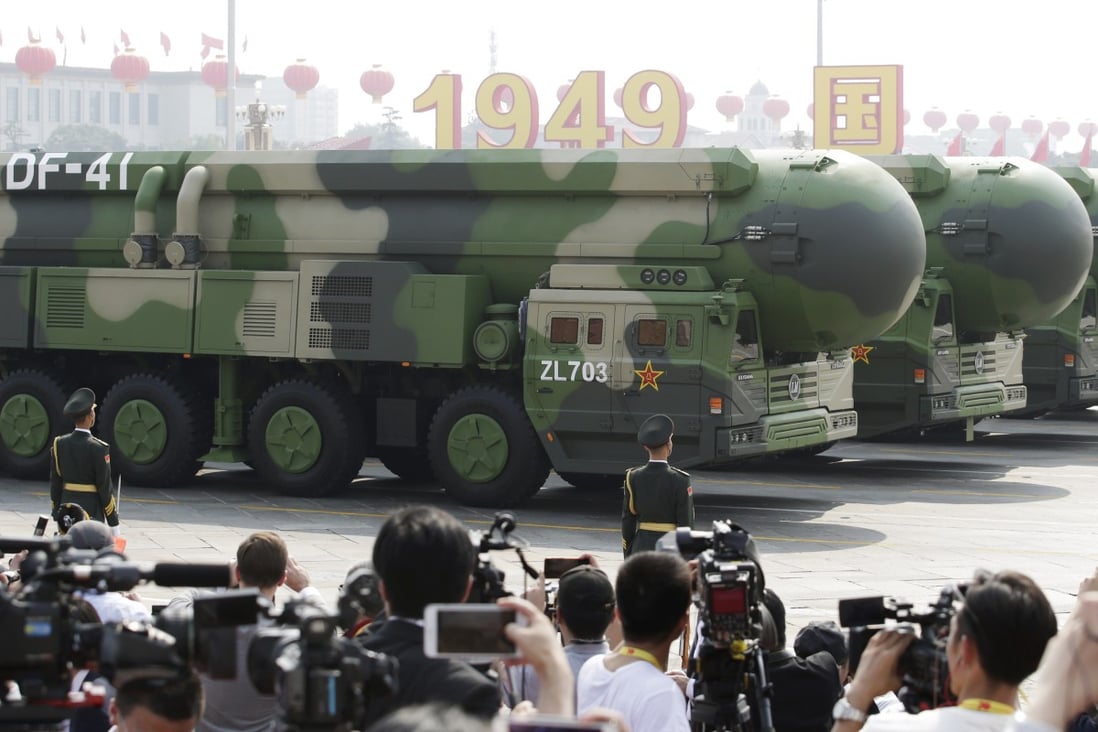 In opening of 20th party congress, Chinese president calls for boost to 'new-domain forces with new combat capabilities'PLA watchers say it is a reference to countering threats from another nuclear power – the United States
Amber Wang in Beijing
+ FOLLOW
Published: 9:00pm, 18 Oct, 2022
The US has warned of the expansion of China's nuclear weapons, including in a 2021 Pentagon report that estimated China could have up to 700 deliverable nuclear warheads by 2027 and at least 1,000 by 2030. Photo: Reuters
China is expected to boost its nuclear arsenal after pledges to improve strategic deterrence appeared in its key Communist Party congress report for the first time.
"We will establish a strong system of strategic deterrence," President Xi Jinping said at the opening of the 20th party congress on Sunday.
In his work report, which lays out the country's development path for the next five years and beyond, Xi called for an increase in the proportion of "new-domain forces with new combat capabilities".