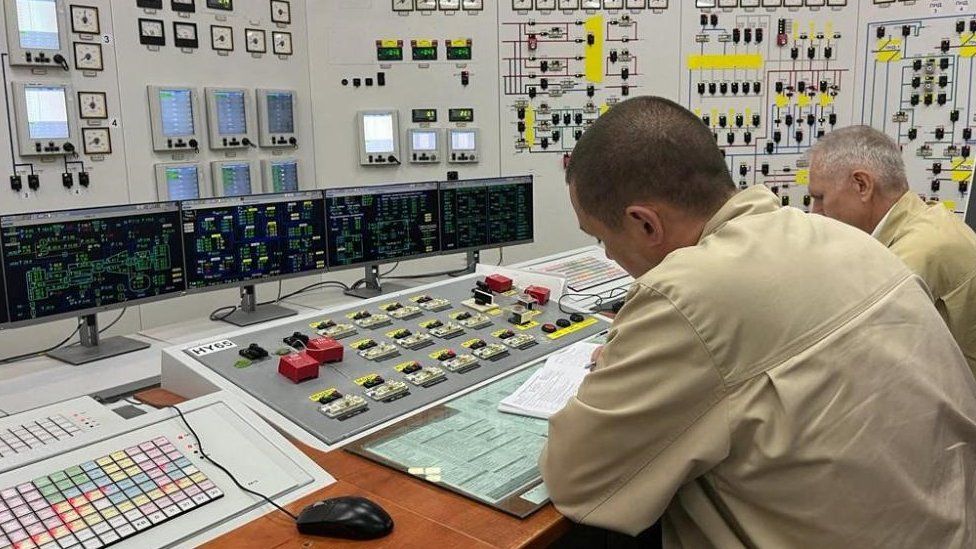 The UN's nuclear agency says a security zone should be set up immediately to protect the Russian-occupied Zaporizhzhia nuclear power plant.
The International Atomic Energy Agency (IAEA) issued dire warnings in its first report since its inspectors gained access to the plant – including that shelling could lead to "unlimited release" of radioactive materials.
It also said Russian military equipment on-site could undermine the security of Europe's biggest nuclear plant.
In its interim report, inspectors called for an immediate halt to fighting in the area.
The UN team said they had seen some building damage but there was no immediate concern about nuclear material going missing.
The report praised Ukrainian staff for keeping the plant going, but they said the high stress those staff are under could increase the risk of human error.
Both Ukraine and Russia have accused each other of targeting the nuclear site for months.