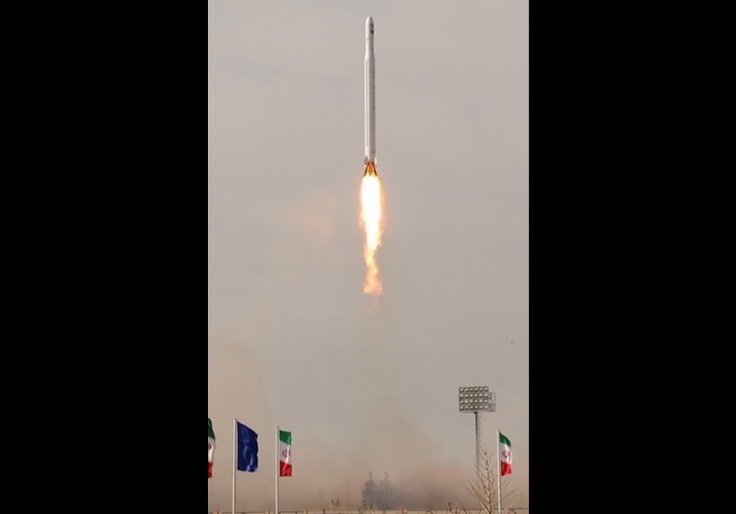 Adam Kredo • May 11, 2022 4:10 pm
Iran is spying on regional U.S. military installations via its satellite arrays, according to military officials in Tehran.
Iran's Noor-2 satellite publicly released on Tuesday an image that it says is of a U.S. Navy base in Bahrain, with Iranian officials touting the photographs as proof that Tehran has knowledge of the American military's movements in the region.
"The mission of the satellite is reconnaissance," according to Iran's state-controlled press, which published color photographs of the U.S. Navy installation. The satellite was placed into orbit by the Islamic Revolutionary Guards Corps's (IRGC) aerospace division. The IRGC is primarily responsible for arming militants and conducting terror attacks on U.S. outposts in the region, including most notably in Iraq.
"The new image taken by IRGC Aerospace's satellite which was released from a distance of 500 km from the ground shows the fifth U.S. Navy base in Bahrain," according to information released by Iran's minister of communications and information technology.
The images are meant to warn the United States against conducting operations against Iran and its contested nuclear program amid ongoing talks with the Biden administration about reentering the 2015 nuclear accord.
Iran's space launch and satellite program are widely believed to be a cover for its construction of advanced long-range ballistic missiles, which would be capable of carrying a nuclear armed warhead great distances.