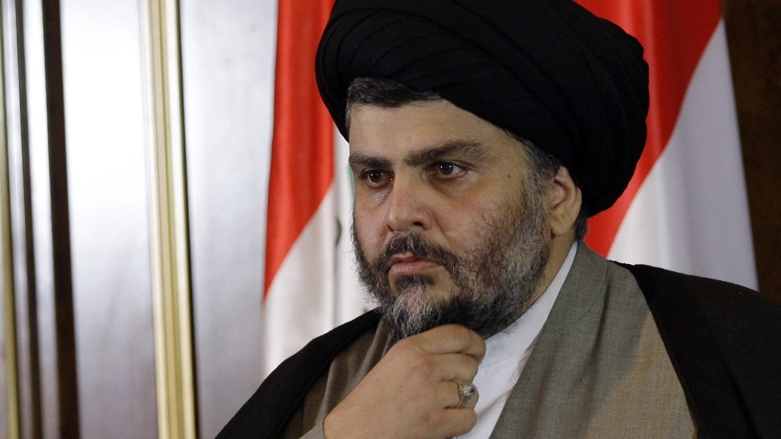 "Delighted to see a tangible response from the independent parliament members to my recent tweet; I thank them for their stance in putting the country's interest before their private interests."
Dler S. Mohammed 2022/03/23 13:09
ERBIL (Kurdistan 24) – Sadrist Movement leader Muqtada al-Sadr thanked the independent members of the Iraqi Parliament who showed their willingness to support his efforts to form a new government.
"Delighted to see a tangible response from the independent parliament members to my recent tweet," Sadr tweeted on Wednesday. "I thank them for their stance in putting the country's interest before their private interests."
The Shiite leader said he is committed to returning the favor to the independent parliament members, "But not through cake sharing."
Sadr also declared that he "will strive to destroy the schemes of the corrupt and build an Iraq led by the righteous, to raise the voice of the country with a national army and security forces."
He also pledged to form "a majority government, an impartial judiciary" and "protected borders" and move Iraq "away from all external interference."
On Monday, Sadr, the biggest winner of Iraq's October 2021 parliamentary elections, called on the country's independent members of parliament to attend the planned session for electing the country's president.
Sadr tweeted that his movement would allow them to participate in his majority government if they attended the session.
The Iraqi Parliament has set Mar. 26 for lawmakers to vote on the next President of the Republic. There are nearly 40 independent MPs in the parliament.
Sadr's Sadrist Movement is in alliance with Kurdistan Democratic Party (KDP) and the Sunni Al-Siyada Alliance in the Iraqi Parliament. That coalition has almost 170 seats. The Shiite Coordination Framework (SCF), mainly composed of political parties close to Iran, has 130 seats.