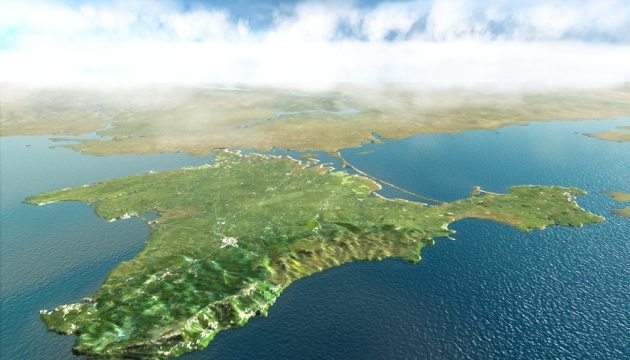 10.08.2021 14:40
Hjump That's according to Deputy Prime Minister, Minister for Reintegration of the Temporarily Occupied Territories Oleksiy Reznikov, who during his U.S. visit spoke with President of the Jamestown Foundation, Glen Howard, Ukrinform reports citing the ministry's press service.
"Russia has already de facto occupied the Sea of ​​Azov and totally shifted the balance in the Black Sea, having completely militarized it. We are particularly concerned about Russia's moves aimed at preparing Crimea for the deployment of nuclear weapons," Reznikov said.Read also: "Crimea is Ukraine": Blinken at UNSC recalls Russia's aggressive actions at sea
He added Russia had been using Crimea as a support base for performing military missions in the Middle East and Africa, also affecting the Balkans.
"Now the same thing is happening with Nord Stream 2. The three Baltic states will come under tremendous pressure. Poland is also facing a direct threat. For Ukraine and the Baltic states, this means almost guaranteed escalation, and for the rest of Europe it's total dependence in the future and guaranteed blackmail," Reznikov emphasized.
The deputy PM also expressed the need to strengthen sanctions against businesses implementing the project and to prevent its ultimate launch. "It is important to expand the security package for Ukraine. First of all, this is about the expansion of air defense forces, including through the deployment of American troops. Our legislation allows this," said the deputy prime minister.Read also: Reintegration ministry drafts sanctions against those persecuting Ukraine Church in occupied Crimea
First Deputy Foreign Minister Emine Dzheppar reported on July 6 that Russia had already deployed in the occupied Crimea potential nuclear weapons and is actively building infrastructure for its nukes.